Ma-Me-O Music
Professional Recording Studio in Central Alberta since 1997
(780) 361-3684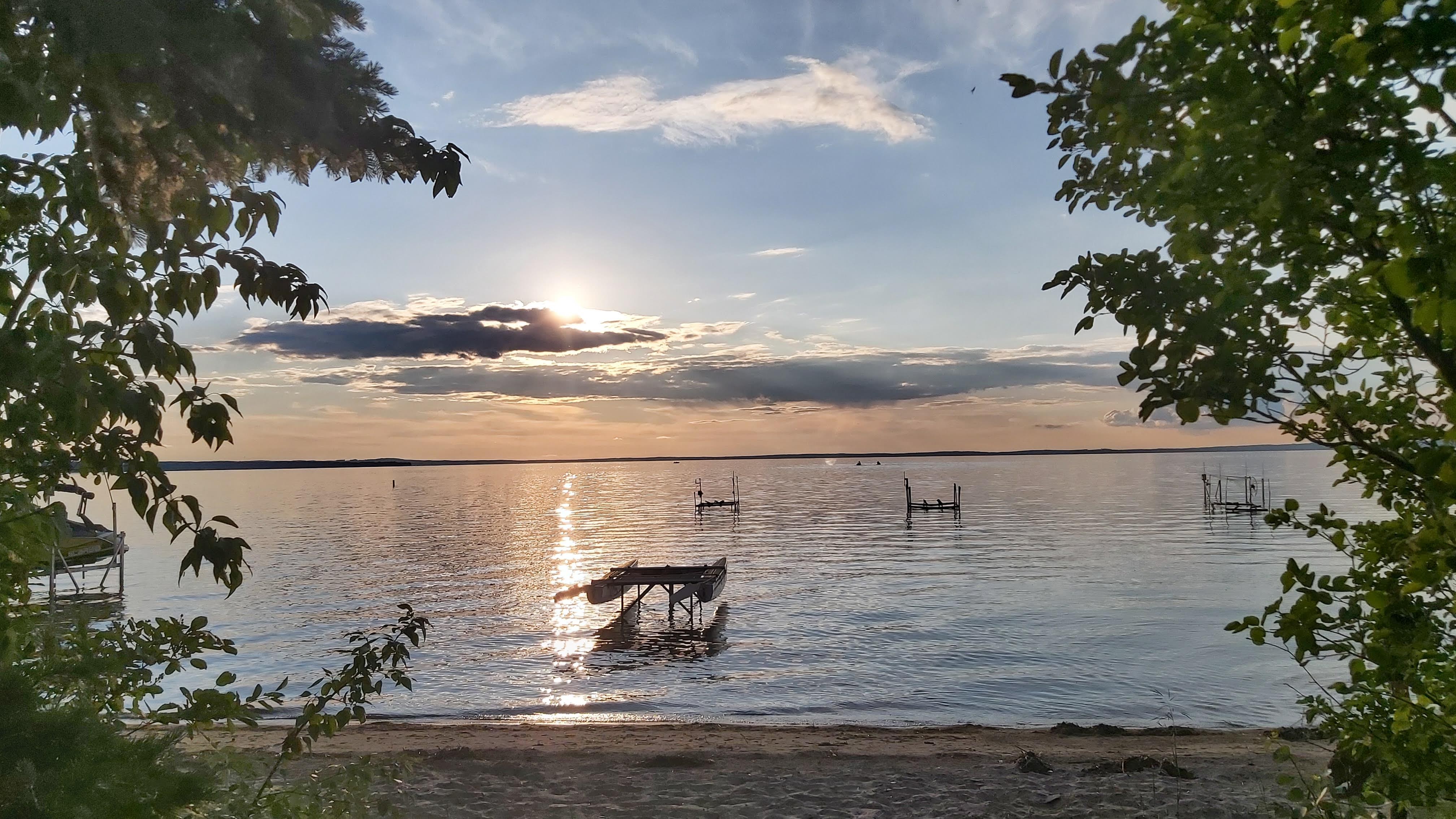 Professional Recording Studio since 1997
located on Pigeon Lake in Central Alberta, Canada
---
Hello and thank you for visiting our recording studio website! We are located at Ma-Me-O Beach, Alberta, Canada, about halfway between Edmonton and Red Deer, due west of Wetaskiwin on the South East shore of Pigeon Lake. Please feel free to look around, and if there is anything I can help you with, in terms of planning, budgeting, arranging, recording, mixing, mastering and completing your project, drop me a note at milesjackson04@gmail.com.

Please visit our "links page" for valuable information about copyright, music licensing, bookings, funding, various interesting connections...

---

My name is Miles Jackson. I have been playing the piano since I was five years old, and it is still my main instrument. I also play some accordion, mandolin, flute and drums.... Of course, now I play with a lot more electric keyboards, midi, computers and software. I started recording music in the mid eighties, and have been both performing and recording since then.

Over the years, from about 1967 on, I played with many groups, including "Richter Ten", "Adanac Reply", "Barry Allen and the Cheyenne Winter", "Cannonball", "Redemption" from Edmonton, "Stratus Faction", "Backline Orchestra", the "Allen Sisters", "Black and White Affair", "Milestone Trio", the "Saturday Pro Big Band", "Band du Jour", "Tommy Hunter", "Neil Gow and the Five Knights", the "Carlene Friesen" band.. Where has the time gone? :-)

Also, I toured with Frank Mills (Music Box Dancer) from 1980 about three times a year as musical director up until he retired after Christmas of 2000, writing the arrangements, playing orchestral parts on the synthesizer and directing the choirs at Christmas time.

At Stampede time in Calgary, I worked with the pit band the "Dream Crushers" at the Calgary Stampede Showcase at the Archie Boyce Theatre on the Stampede grounds, where we backed up about 65 contestants each year until Covid shut down the Stampede for 2020!


We have Al Muirhead on trumpet, Steve Foster on drums, Kai Poscente playing bass, Wes Yaciuk playing guitar, Eric Friedenberg on sax, flute, keys and clarinet, and yours truly, Miles Jackson on keyboards.

Since opening the studio in 1997, I have produced and arranged many CD's ranging from folk to speed rock, classical and jazz to alphorn music; country to marching bands, choirs, and big band to inspirational and gospel music, native powwow music to comedy. Did I mention blues and R & B? Plus some music that defies description, as we know it today!

I like nothing more than working with other singer/song writers on their projects, either for promotional purposes, or for commercial CD release. Let's get together and make some great music!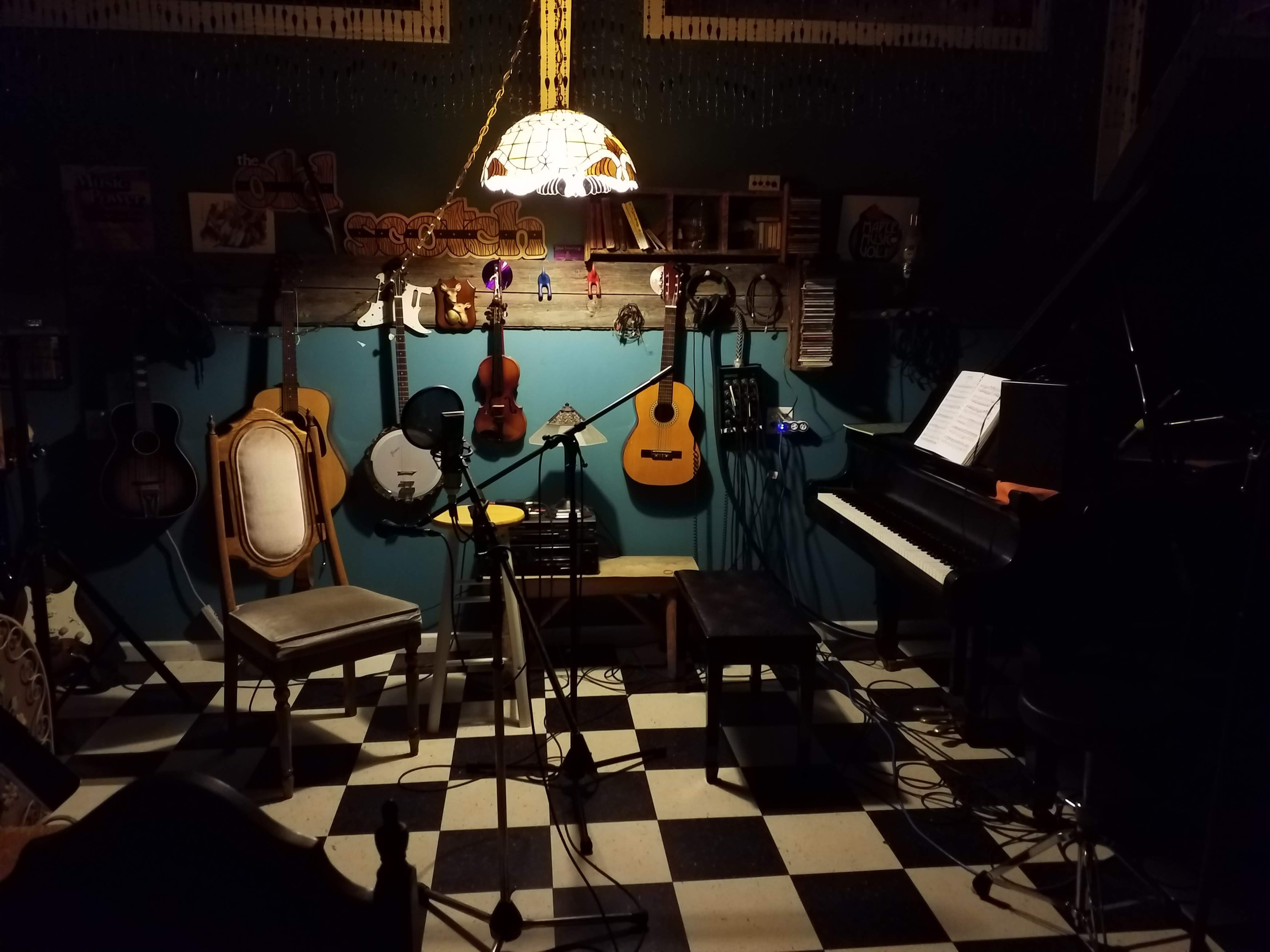 Producing

and recording Singer/songwriter demos

Help with writing and arranging your songs

CD Recording Projects (Cubase 11 platform) complete with

Digital mastering (Wavelab 10)

Backing trax and minus mixes - karaoke sing along tracks! Original or otherwise.

Arranging, Orchestrations, Scoring, Lead sheets, Copying (Finale 25)

Audio Restoration (Cd's from old tapes, records etc.)

Graphic design, digital photography, CD covers, labels and tray cards

Small and large run CD and DVD duplication or replication
---
Our regular rate is $50 per hour for multi track recording and mixing.
Arranging, playing on your tracks, sequencing and whatever else I do is included at that rate.
Please feel free to call (780-361-3684) to discuss your project, so I can help you put together a budget.
We accept personal checks, cash, etransfer, Visa and Mastercard!
---
Miles Jackson
Ma-Me-O Music
Box 7, 606 Beach Road
Ma-Me-O Beach, Alberta, Canada
T0C 1X0
Email inquiries to: milesjackson04@gmail.com
Telephone: 1-780-361-3684
Copyright 2017 Ma-Me-O Music Ltd. All rights reserved.
Last update: November 4th, 2021